Why does Lincoln offer BearingSaver®?
Millions of dollars are spent each year for new plant equipment designed to build things better and faster. But still, machines continue to break down. A major cause of downtime is bearing failure, most often as a result of poor lubrication. Why? Because many bearings are still being lubricated with 1930s technology - the grease gun. When bearings fail, your productivity drops and maintenance costs increase. It's time to switch to a proactive approach - automated lubrication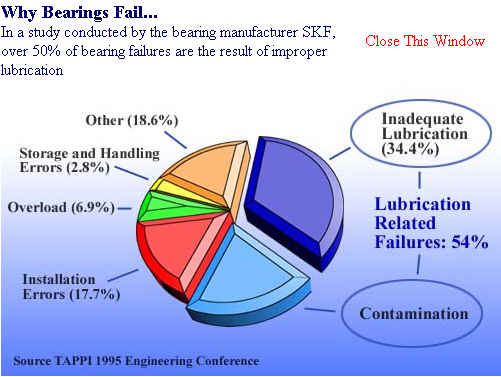 Automated lubrication's advantages are many.
Environment - less waste; more accuracy; fewer clean-up and disposal problems
Safety - keeps workers away from hazardous areas 
Productivity - fewer breakdowns; less downtime Being proactive requires careful management of your limited maintenance resources and planned downtime.
Here is an example of shifting from mostly reactive to preventive activity. Also note the reduction in overall maintenance hours.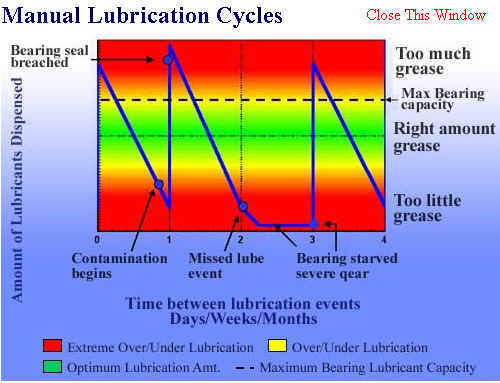 Here's How BearingSaver Works:
 A kick-off meeting is conducted with one of our Lubrication Method experts to identify areas of the plant where changing lubrication methods would have the biggest impact.
We make a physical audit of the key areas and record essential information. 
The kick-off team reconvenes and verifies the information and sets priorities. 
Within a few days, we ready to present a comprehensive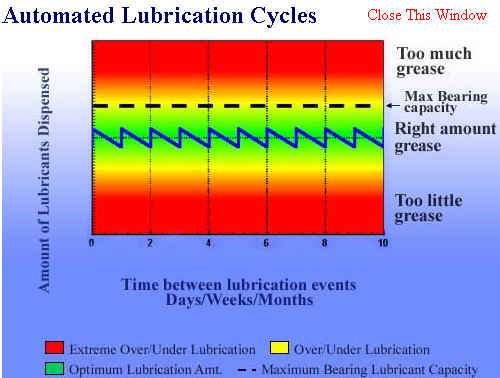 BearingSaver® audit report and schedule action steps. The audit includes:
 Analysis of your current lubrication system costs
Benefits and savings analysis 
Your return on investment 
System layout and product support information
If you're interested in having a BearingSaver® audit conducted at your facility, simply phone us 559 233-422 or e-mail at This email address is being protected from spambots. You need JavaScript enabled to view it..