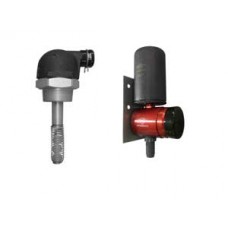 Fast Fill Fuel Vents
The standard fuel vent is a critical part of a standard or pressurized fueling system.
Unlike Pressureless systems the standard system needs tank pressure to shut the nozzle off when the tank is full—a good fuel vent is critical to this. Our entire vent is made of aluminum, not plastic like others. Not only are our vents competitively priced but because of the superior component construction, you will find that the service life will outlast the competition. Available in over 100 different configurations we have the vent your fuel system needs.
All aluminum built assembly
Power-coasted cast aluminum vent cap
Over 100 different configurations available